News
Just in time for Holiday gifts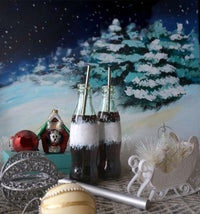 Just in time for Holiday gifts -
The Gift Of Our Time - the time of 0-Waste Culture
Reusable Metal Drinking Straws with Aluminium Case, Cleaning Brush, Silicone Tips
Why?
1. Zero Waste. The name says it all. You do not throw used straws away and do not cause environmental pollution.
2. Personal Look. It is really important to show your personality nowadays. It is modern-looking and it shows how conscious you are.
3. Trendy and practical. With the fashionable case it's simple to store, easy to carry around, and nice to give as a small present to a friend;
4. Health Care. You know that this straw is yours. Only you touch it, only you use it, and the brush included for easy maintenance.