News
Environmental Signs: Blue Angel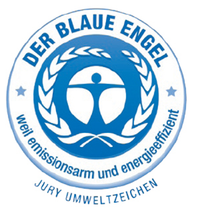 The "Blue Angel" sign is the first and oldest ecological sign for goods and services in the world, created in 1977.
Today, this more than 500 products manufactured in Germany wear these signs. Products with this sign comply with established requirements, the implementation of which guarantees environmental safety.
For example, a car with such a sign is equipped with a great exhaust gas cleaning system.
* * *
Please, value the environment and respect nature!